Address of the Gazpromavia Aviation Company Limited Director-General A. S. Ovcharenko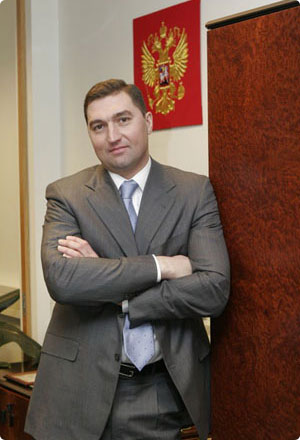 Dear Friends!
Let me introduce to you a new air gate to the Russia's capital — Ostafyevo. It is the first international airport for business aviation in Moscow and the only one in Russia.
If you don't like nuisances, tedious waiting and inconveniences of traveling, then Ostafyevo is the airport of your choice.
Only here the passenger who values every moment can define himself a departure time since his carrier does not have to waste time in the line for take-off and landing and cut into the schedule of regular flights.
The passenger can enjoy all the opportunities of the metropolitan airport in addition to the benefits of Ostafyevo's specialized services in the atmosphere of extra comfort and security.
We highly appreciate our relations with the partners and try to do our best to make working with Ostafyevo attractive for the carriers. Constant development of infrastructure for business aviation flights is carried out on the territory of the airport — fixed & rotor wing aircraft maintenance centers are operating, hangar complexes are being constructed, works are done for the runway reconstruction and extension, — soon it will be capable to accept new types of aircraft. We care about the crews and provide them with hotel reservation and transfer.
The level of global standards in modern business aviation is very high. We are striving to meet the growing demand of our clients and partners, by building-up capacity and providing customized service.
I would like to invite you to appreciate the possibilities, offered by Ostafyevo International Business Airport to every client!